July 22nd, 2014
Facebook increases account privacy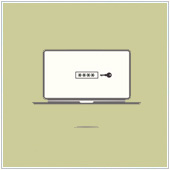 Facebook is the largest social media network out there and has so much clout that many different apps now connect with the platform. Most of these apps or sites even allow you to use your Facebook account and password to access them. While this is convenient, some users do have an issue over this, especially when an app requests private information. To help increase the overall privacy of your Facebook account, the company has recently introduced two new app login features.
Anonymous login
What is interesting about apps on Facebook is the way people use them. For the most part, they add an app because their friends are talking about it and they want to check it out too. Most of the time however, we don't really stick with apps and instead quickly move onto another app. The problem with this is that all of these apps are asking for access to at least some information on your profile.
Most people who want to try an app usually would rather not have to share their profile information for privacy reasons. In an effort to increase account privacy, Facebook has announced the anonymous login feature. This will let you log into different apps using your Facebook username and password without sharing your personal information.
For example, if you want to use your Facebook account to access Flipboard you can login anonymously and link your account to Flipboard, but your personal information like name, email address, contact number, etc. will not be shared. This feature will also make it so the app cannot post on your News Feed. In other words, say goodbye to those annoying game invites!
This feature has been released on Facebook's side, but the company is still working with app developers to get the feature integrated into their apps. Over the next year or so we should see more and more apps integrate this great privacy feature.
Line by line control for Facebook login
An increasing number of apps are allowing users to log in using their Facebook account and password. Think of any app or even some sites you have recently used, or visited, and chances are you've seen the 'Log in with Facebook' button. Pressing this will link your Facebook account to the app, and then bring up a window asking you to allow the app to access certain information on your Facebook profile.
This information can include your username, email, friend list, birthday, Likes, etc. It also often includes another option to allow the app to post to Facebook on your behalf. While app developers certainly have the right to ask for this information, some users feel that apps often ask for too much private information. So, in an effort to tighten up privacy, the company has updated their Facebook app login. Now, when you go to log into an app using your Facebook account you can select what information is shared.
Click Log in with Facebook on many apps and you should see the usual permission window open, only now you should see a link that says 'Edit the info you provide'. Clicking this will bring up a list of permissions the app is requesting.
You will see check marks beside each line of permission. Many of these are actually optional, and you can now uncheck them to prevent that specific information from being shared. Also, by default, apps will no longer be able to post to Facebook on your behalf. You will need to approve this when you first connect to the app.
These two features are a great boost to account privacy. If you are looking to learn more about using them effectively contact us today to see how we can help.
Published with permission from TechAdvisory.org. Source.
Topic Social Media - Facebook
July 17th, 2014
The difference between RTO and RPO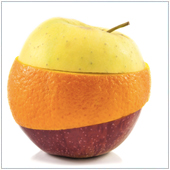 There is a good chance that you would like to see your business survive any future disaster, and any problems that follow as well. While it is nearly impossible to predict what the next disaster will be, it's easy to prepare for, especially if you have an effective business continuity plan. When it comes to these plans, there are many key metrics you need to be aware of and the most important two are RTO and RPO.
While both RTO and RPO are important elements of continuity plans, and they both sound fairly similar, they are actually quite different. In this article we define RTO and RPO and take a look at what the difference is between the two concepts.
RTO defined
RTO, or Recovery Time Objective, is the target time you set for the recovery of your IT and business activities after a disaster has struck. The goal here is to calculate how quickly you need to recover, which can then dictate the type or preparations you need to implement and the overall budget you should assign to business continuity.
If, for example, you find that your RTO is five hours, meaning your business can survive with systems down for this amount of time, then you will need to ensure a high level of preparation and a higher budget to ensure that systems can be recovered quickly. On the other hand, if the RTO is two weeks, then you can probably budget less and invest in less advanced solutions.
RPO defined
RPO, or Recovery Point Objective, is focused on data and your company's loss tolerance in relation to your data. RPO is determined by looking at the time between data backups and the amount of data that could be lost in between backups.
As part of business continuity planning, you need to figure out how long you can afford to operate without that data before the business suffers. A good example of setting an RPO is to imaging that you are writing an important, yet lengthy, report. Think to yourself that eventually your computer will crash and the content written after your last save will be lost. How much time can you tolerate having to try to recover, or rewrite that missing content?
That time becomes your RPO, and should become the indicator of how often you back your data up, or in this case save your work. If you find that your business can survive three to four days in between backups, then the RPO would be three days (the shortest time between backups).
What's the main difference between RTO and RPO?
The major difference between these two metrics is their purpose. The RTO is usually large scale, and looks at your whole business and systems involved. RPO focuses just on data and your company's overall resilience to the loss of it.
While they may be different, you should consider both metrics when looking to develop an effective BCP. If you are looking to improve or even set your RTO and RPO, contact us today to see how our business continuity systems and solutions can help.
Published with permission from TechAdvisory.org. Source.
Topic Business Continuity
July 10th, 2014
4 BYOD integration tips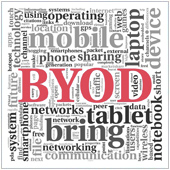 As technology continues to expand and improve, many people have come to prefer to use their own systems over their office's tech offerings. This is largely because many of us have newer personal devices that allow us to do so much more than the computers we use at our office. As a result, the issue of BYOD (Bring Your Own Device) has become far more important, especially due to the fact that if left unchecked, BYOD could pose a security risk to your organization.
What should I do about BYOD?
The first reaction of many office managers and business owners, worried about security threats that could stem from BYOD, is to impose an outright ban of devices. While telling your staff they are not to use their devices for work may seem like a quick and easy solution, you can be 100% sure that there will be employees who ignore this policy and use their personal devices for work regardless.
This could put your business at a higher security risk if the rule is ignored, especially if you don't implement any security measures to protect your networks and data. In order to minimize the potential threats BYOD can expose your business to, we suggest you do the following:
1. Consider embracing BYOD
Instead of simply banning personal devices in the workplace take a step back and look to see if there are any benefits BYOD can offer. For example, if you operate on razor thin margins and have not replaced hardware in years, there is a good chance your employees will have better systems at hand. This could help you reduce your overall tech costs.
The same goes for phones for your employees. Why not offer to pay for the plan and allow employees to use their own devices? Of course, you are going to want to implement security measures and usage rules, but if this is easily achieved then it may help reduce your overall operating costs. Before you do implement a system like this however, we strongly recommend you read the rest of this article and follow the steps below.
2. Set up separate networks for employee devices
Oftentimes, the main reason employees bring their devices to the office and use them for work purposes, especially when it comes to mobile phones, is because they can happily connect to Wi-Fi for free without using their data plans throughout the day.
Chances are high that because they use the work Wi-Fi on their device for non-work tasks, they simply keep using the device when they are doing work related activities. This could pose a security risk, especially if you run business-critical operations on the same network. You could nip this potential problem in the bud and simply install another Wi-Fi network for mobile devices and non-critical business processes.
It is usually quite affordable to simply purchase another line and the networking equipment to support this, not to mention the fact that it will keep business-critical processes secure from errant malware. As an added bonus, you will likely see increased productivity because the bandwidth demand will be limited, so important data will move quicker.
3. Educate your staff about security
In our experience, the vast majority of BYOD related security risks are exposed by mistake. An employee may have a virus on a personal phone and be unaware of it. When they connect to the network it can then be unintentionally spread to other computers resulting in a potentially massive security breach.
One of the simplest ways to prevent this is to educate your employees about proper mobile safety. This includes how to spot apps that could contain malware, sharing security threat updates, and teaching your employees how to secure their devices. You really need to stress just how important security is to them.
On top of this, contact an IT expert like us for a recommended anti-virus and spyware scanner for mobile devices that users can easily install. Encourage employees to not just install this but to keep it up to date too. Many of these mobile specific scanners are free and just as powerful as desktop versions.
4. Work with an IT partner to establish a solution that works for you
Beyond education and simple network establishment, it is a great idea to work with an IT partner like us. As experts, we keep tabs on the trends and solutions related to BYOD and will work with you to establish a program that works for your company.
It may be that you don't actually need to integrate BYOD but to update hardware or software to newer versions instead. It could be that there is a simple solution to employees feeling frustrated with slow performance of existing systems at work.
If you do implement BYOD, we can help establish security measures and policies that will ensure your networks and employee devices are secure. The best advice we can give however, is to do this before you start allowing BYOD, as it can be far more challenging to implement and enforce changes when employees are already using their devices at work.
Looking to learn more? Contact us today to see how we can help.
Published with permission from TechAdvisory.org. Source.
Topic Security
July 10th, 2014
Better data collection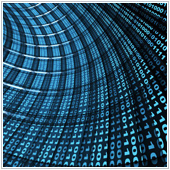 As businesses continue to become increasingly networked, there is an exponentially increasing amount of data being made available to them. While this data can be really useful, a lot of it can also be less so, or even useless. However, you are going to continue to collect data, and in order not to be overwhelmed with the sheer volume you should have a well defined data collection system in place.
What is well defined data collection?
Everyone collects data, even people who don't use computers. The key to being able to successfully leverage the data you have available to your business lies in a strong foundation - in this case, how you collect your data. With an appropriate system in pace you will know what data to collect and measure, and just how important it is. From here, you can more effectively analyze and interpret it, allowing you to make more informed decisions.
If you are looking to implement a new data collection system, or improve on how you currently collect it, here are six tips that can help:
1. Think about what customer interactions are important
Often the most important data you need is in relation to your customers. Your first step should be to define important customer interactions. For example, if you own an online store, you will likely want to know where your customers come from, the items they click on, items they add to their cart, and items they ultimately buy.
By first identifying important interactions to track, you can then look for metrics and data collection methods related to these interactions. This makes it easier for you to track the most important data.
2. Think about what behavior-related data is important
Don't just focus on those customers who have completed a purchase or followed through the whole business chain. Think about what behavior could produce data that is important to your organization.
To continue the online store example from above, this information could include how far down the page people scroll, how many pages deep they go when looking at product categories, how long they spend on a site, and where those who don't convert leave from.
Collecting and analyzing data like this can be a great determinant of what is working well and what needs to be improved upon.
3. Look at important metrics you use
Sometimes the way you collect your data will depend on how you plan to measure it. This includes the different metrics you use to define the success or failure of marketing plans, sales initiatives, and even how you track visitors.
Be sure to identify which ones your business currently uses, as these will often point you towards the relevant data you will need to collect.
4. Identify the data sources you are going to use
In many businesses there are redundancies with data collected. For example, a CMS (content management system) will often have some of the same data points as Web analytics, or a POS (Point of Sale) will have some of the same data points as an inventory system. Due to this, you are going to have to identify what systems will provide what data.
On the other hand, many businesses use data from multiple systems for one key metric. In order to ensure that you are collecting the right data, you will need to identify these sources and ensure that they are compatible with your data collecting system. If they aren't, you could face potential problems and even make wrong decisions based off of incomplete data, which could cost your business.
5. Keep in mind who will be viewing the reports
When implementing data collection systems and subsequent data analysis systems, you will likely start generating reports related to this data. It is therefore a good idea to identify who will be reading these reports and what the most important information they will need is.
This information will be different for each audience, so be sure to identify what data they judge to be important. For optimal results, you should think about who will be reading the data reports and what relevant data needs to be collected in order to generate them.
6. Set a reasonable frequency for collection and analysis
This can be a tough one to get right, especially if you work in an industry with high fluctuation or your business is in a constant state of change. Your best bet is to look at when you think you will be needing data. For example, if you are responsible to submit a monthly sales report it might be a good idea to collect data on at least a bi-weekly basis in order to have enough to develop a report at the end of the month.
You should also look at who will be getting the reports and how long different campaigns or business deals will be in place. The frequency will vary for each business, so pick one that works best for your systems and business.
If you are looking to implement a data collection system, contact us today to see how we can help.
Published with permission from TechAdvisory.org. Source.
Topic Business Intelligence
July 4th, 2014
Part 2 – Increasing content shares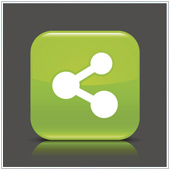 In the first part of this article, last month, we began to take a look at the content companies create for social media and how they can go about not only getting it shared but also increasing the overall shareability of the content they create. From creating longer blog articles, to using images, and playing on certain emotions, we shared five useful content sharing tips. In this month's article, we look at five more tips that can help ensure your blog articles and content are more likely to be shared via social media.
6. Lists of 10 items are great
One of the most popular forms of blog article written these days is the list article. These articles usually cover three to more than 20 items or tips related to one central topic. Articles of this type are popular because they are not only quick to write, but are also quick to digest as they can be broken up into easy-to-read sections - perfect for those who scan articles on their mobile devices.
With so many lists out there, it can be tricky to nail just how long your list of tips, ideas, etc. should be. From social data pulled by social media experts over at BuzzSumo, it appears that articles with 10 list items get the most shares. It is therefore a good idea to strive to reach 10 points when creating this style of list article.
Some articles however can get quite lengthy, even with 10 items. One strategy might be to separate the list, like we have with this article. Of course, shorter lists can work well too, especially if these include powerful tips. We suggest trying to aim for 5-10 items when you are writing your list articles.
7. People share what they trust
This has been an age-old truth: people go with companies they trust. It has been proven time and again that users will often follow what their friends and people they trust recommend. What this translates to when it comes to the shareability of your articles is that the source of the content needs to be trustworthy.
This can be difficult to establish, especially if you are a new business or new to social media, One of the best ways to achieve this is to include bylines and author bios on your articles. Putting the name of the author (byline) at the top of an article and a brief bio at the bottom will help increase the legitimacy of the article in the eyes of the reader, increasing their trust levels over time,
Another quick way to increase legitimacy is to share an article on specific social networks. Your first thought is likely to be to share away on Facebook, but think about how Facebook is used - people generally share everything, even if it's not trustworthy. Instead, look to the more professional networks like LinkedIn and Google+. Generally, people on these platforms build more professionally oriented networks, often built on trust.
By sharing an article with a byline and bio with your groups in LinkedIn you can quickly build trust, especially if you are active within your network. Once people start to trust your content, there is a higher chance they will read it and consequently share it too.
8. What's old can be new
Have you ever followed a post on Facebook, or any other social media? If you have, you likely know how short of a lifespan content has - when it comes to shares at least. Almost all content posted on social media sites has a lifespan of about three days to a week at most. What do we mean by this? Well, normally after three days you will see the number of interactions - shares, likes, etc - drop by as much as 98%. Go beyond three days and you will usually see another huge drop in the number of shares from the three day mark.
Essentially after three days to a week, your content will likely not be shared or even seen. Most of us know this, and are often quick enough to produce more content and posts in order to keep followers engaged. However, some content can actually be re-shared to keep up or to further interest.
Not all content - articles included - can, or should, be reposted, such as time relevant content like an announcement. Reposting these three weeks after the fact likely does not provide any value to the reader. Content that is written to be always viable however e.g., tip articles, how-tos, etc. are great potential content for resharing.
Some information never really gets old and can be useful to a new audience. Resharing previously posted content like this ensures more people will see and interact with it. For best results, try promoting an article you think was useful about one week after you first posted. Also, be sure to look at season or holiday relevant content - there is a good chance this can be reposted at the relevant time.
9. Know when to share your content
Often, the most important key to increasing the shareability of your content is actually posting it when your desired audience is online. By posting at, or just before, these key times, you increase the chance of the content being seen and interacted with. While there is no set timeframe, you can figure out when best to post through trial and error.
Before you start however, look at your previous content and see when it was interacted with most. Take a look at the days and times, and track this for a few weeks. You should start to see a trend emerge, with the most interactions happening at a certain time and date. Also, apply a little common knowledge. For example, if your target audience is other business owners or managers, posting midday will likely mean content will be missed. However, posting after normal business hours could improve your chances.
From here, try posting content at different times to see what works, and adjust your schedule accordingly.
10. Realize this will all take time
When looking to improve the reach of your content, you need to realize this will take time. Even if you follow these tips, you won't see immediate results. Chances are high this will take months to pay dividends. The key here is to stick with it and to experiment. Try a few different strategies at a time to see what works and doesn't, then go back to the drawing board and improve your plans.
If you are looking to learn more about leveraging social media in your business, we may be able to help. Contact us today for a chat.
Published with permission from TechAdvisory.org. Source.
Topic Business Value
July 2nd, 2014
Great LinkedIn profiles in 8 steps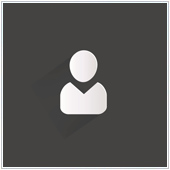 There are numerous social networks a company can join, but if they are looking to connect to other businesses, colleagues or potential hires the network of choice should be LinkedIn. This powerful network is designed for professionals and offers many benefits that other networks, like Facebook and Twitter, don't or are not able to. As a result, many business owners attempt to build a profile that will work well for them on LinkedIn. The question many ask however is how to go about achieving this.
In this article we will go over eight important steps you need to take in order to build the perfect LinkedIn profile. In fact, we came across a great infographic on Link Humans that could be a big help when following these steps. We strongly suggest you take a look at this when building your profile.
Step 1: Establish your profile
While you don't have to join LinkedIn, it is a good idea if you are looking to connect with other business owners and colleagues through a more professional, business style networking oriented social network. If you do want to connect at this level, the absolute first thing you need to do is to create a profile. This can be done by:
Going to LinkedIn's website (linkedin.com).
Clicking on Join Today.
Entering the relevant information on the following page. We recommend using the name the majority of your customers and clients know you by and your work email address. Personal email addresses are fine if you don't want to fully represent your company.
Selecting Join LinkedIn.
If you use your Facebook account for business, you can also sign up using your Facebook account. Just follow steps 1. and 2. above and click Sign Up with Facebook. You will be asked to log into your account (if don't already have Facebook open in another tab on your browser) then approve the account access rights. Once you've done this you should see your basic profile pop up.
Step 2: Select an appropriate picture
LinkedIn is a work-related network, and to that end you will need to present the right corporate image; this means uploading a professional profile photo. This image should clearly show your face and be cropped to show mainly your head and upper body. The background should be clear or unobtrusive, allowing you to be the main focus.
If you don't have any professional head shots, it might be a good idea to get some taken. Most photographers can snap a few for you, and will be able to provide you with information about how to pose and dress for the shots.
You can add an image to your profile by:
Logging into your profile.
Hovering over Profile which is located in the menu bar at the top of the screen.
Clicking on Edit Profile followed by the camera icon at the top of your profile.
Pressing Change photo and then selecting the image you would like to use as your profile picture from a file on your hard drive.
Ticking Save to set your picture.
The reason a good picture is more important than on other networks is because it has been proven that profiles with professional looking pictures are easier to find and also enhance the potential that other members will want to connect or even recognize you.
Step 3: Fill in your basic information
Once you have a great picture set on your profile go back to the editing screen and add your basic information. This includes your name, role, location, and company. Also, click on the Edit Contact Info tab to the right-hand side of your basic information section. Add as much contact info as you feel comfortable with; we recommend your email address and company website at the very least.
Step 4: Determine who your main audience will be
Before you begin to fill in your profile, you should take time to determine what the purpose of this profile will be. Will it be used to find new colleagues? Or will it be used to connect and communicate with your colleagues? Or, will it used to find prospective clients? Each reason will determine what information you should include in your profile along with the relevant keywords.
For example, if you would like to find new employees you can tailor your profile to show what you do in your job and what makes it so great. You can then also come up with more relevant keywords to use in your content. For example, using the words 'career' and 'job' and including in your summary information about who you are looking for will definitely attract prospective hires. However, this profile likely won't attract colleagues or clients.
Don't feel that you have to limit yourself to one set function however. For example, there are many crossover terms that both clients and prospective employees will search for. So, if you want to use your LinkedIn profile for more than one reason, take some extra time and try to figure out which keywords and ideas you think will work well. The great thing about LinkedIn is that you can always edit everything at any time. So, if you want to switch your audience, you can easily do so by simply editing parts of your profile and changing keywords.
Step 5: Write a solid summary
The summary of your LinkedIn profile is a place where you highlight who you are. Take time to craft this so that you can showcase what you do and your main strengths. Be sure to use relevant industry and position specific keywords and terminology that you believe your audience will be searching for, as this language will make your profile easier to find in searches.
The key here is to write a summary that not only explains what you do and your experience, but showcases who you are. Use active language like 'I', 'my', and 'me', and be sure to include a way for people who don't have a LinkedIn profile to contact you - usually an email, link to your website or a phone number.
Step 6: Add your past and present positions
Once your summary is finished, you should move onto your current and past positions. This section should reflect your resume and highlight the experience you are talking about in your summary. It would be helpful to try and work in some of the keywords you used in the summary or identified earlier in order to really make your experience really stand out.
Chances are you aren't looking for work, so you can deviate a little from your resume here, and highlight what you do best, or how you can help your audience best. Feel free to leave out points that may not be 100% relevant or interesting e.g., how many people you manage, sales goals, etc.
Step 7: Start connecting
Once your profile is mostly complete with experience and a summary, you can start looking for people to connect with. Start by searching for people that you know or work with on a regular basis and inviting them to connect.
Next, join a few groups that are related to your position and industry. These can be found by hovering your mouse over Interests which is located in the menu bar near the top of the window. Select Groups from the menu that drops down and then select Find a group from the right-hand side of the page that opens. Some groups are private and will require you to ask to join them, but don't be afraid of sending in your request.
Once you have joined some groups and started to make connections be sure to be active on the network. It will help to join in on conversations held in your groups and post content on a regular basis. And, if you meet new clients or people don't be afraid of looking them up on LinkedIn and asking to connect with them!
Step 8: Work on your awards and recommendations
Finally, start recommending people that you know. You can do this by going to a colleague's profile and scrolling down to their Skills and Endorsements section. Find skills that you know they possess and press the + Endorse button beside the skill. Most people will also do this for you as well.
If you have won awards in the past, be sure to include these as well, especially if they are relevant to your intended audience. Just be sure to pick the awards that really highlight your skills, as an Employee of the Month award may not be the most relevant.
From here it's really just a matter of tinkering with your profile on a regular basis. Be sure to be active and ensure that your profile really reflects who you are. Doing this will create a stand-up profile you can be proud of.
Looking to learn more about LinkedIn and how to use it for your business? Contact us today to see how we can help.
Published with permission from TechAdvisory.org. Source.
Topic Social Media
June 26th, 2014
Is VoIP right for you?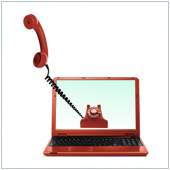 Technological advancement has played a huge role in helping businesses increase productivity and save money. One such tool is Voice-over-Internet Protocol (VoIP), which moves phone communications to a network connection, allowing you to access communication services from anywhere. Though VoIP is quickly gaining popularity, many businesses are still on the sidelines, doubtful whether VoIP is right for them. With that in mind, here's what you need to know about VoIP to help decide if it's the right system for your business.
Quality improvement
Since its inception, the quality of VoIP service has come a long way. Today's VoIP services allow you to make and receive calls using standard phones. Sound quality has improved tremendously, to the point where many businesses have abandoned traditional phone systems in favor of VoIP.
Reduction of telecommunications costs
Operating costs for the majority of VoIP service providers are significantly lower than traditional phone companies. This allows VoIP providers to charge customers - you - much less than their competitors, both in calling rates and monthly fees. With VoIP, businesses no longer have to maintain separate networks for phones and data which also helps save money.
And while some businesses do pay their current phone company extra for features like call holding, call display, and call forwarding, most VoIP providers include these features in their product, meaning you don't have to pay extra for the features you need.
Easy to set up
With most VoIP connections, there's no need to install switching boards or phone connections. Some systems can be installed easily by downloading an app to your computer, while others might require that you install an adaptor that converts voice signals into digital signals using your existing phones. These adaptors are small and in most cases all you have to do is plug the phone's cable in before plugging the adaptor into an Internet connection socket.
More than just voice calls
Many VoIP programs also allow for chat capabilities, video calls, video conferencing, and even screen sharing. Not only that, but you'll be able to see if your employees are available through presence technology, as well as giving them more ways to stay connected.
Highly flexible phone systems
VoIP systems allow you to do far more than is possible with traditional phone technology. You can:
Take your phone system with you: As long as you have access to a broadband connection you can use your VoIP system anywhere.
Talk on your laptop: Many VoIP systems include telephone software that enables you to send and receive calls using a headphone unit connected to your computer. This helps eliminate the risk of you missing an urgent call when you're on your laptop.
Receive voicemail and faxes via email: Many VoIP services allow you to have voicemail and faxes forwarded to your email inbox. You then receive all your messages in one place, and your voicemail and faxes can be easily archived or forwarded.
Have virtual phone numbers: Your phone number can have any available area code, meaning you can have a business based in one place but can have a phone number with a different area code; advantageous if your business has, or wants, customers in specific areas.
Increase productivity: Many VoIP phone numbers can be configured to simultaneously ring on multiple devices, such as your cell and landline phones. This eliminates time-consuming phone tag. According to a recent survey conducted by Sage Research, the increased productivity enabled by Internet telephony added up to 3.9 hours per week, per employee.
No matter what industry you operate in, VoIP is a surprisingly flexible, affordable, and continuously evolving technology. Interested in implementing a VoIP system into your company? Contact us today to see what we have to offer and how we can help.
Published with permission from TechAdvisory.org. Source.
Topic VoIP General
June 26th, 2014
5 myths of virtualization security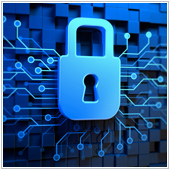 Virtual machines are just gateways to a server, and cyber criminals want access to data on those servers. While you might think you're keeping your virtual environment safe, there are several virtualization security myths which if believed can have a serious impact on your platforms, leaving them susceptible to attack. It's vital that you are aware of these untruths to make better decisions about your business's virtual environment.
Myth No.1: Existing endpoint security will protect our virtual environment
Most traditional endpoint security solutions are virtual-aware and provide low levels of protection. This simply isn't enough. Depending on the virtualization platform used (VMware, Microsoft, etc.), your traditional endpoint security suite can probably recognize virtual endpoints. However, this physical software often can't bring its full tool set of anti-malware to the virtual world, meaning it can only perform basic tasks such as on-access scanning.
Therefore what you need is a solution that has been designed to keep both virtual and physical computing environments secure. There are a wide-number of solutions out there, and the best one for your business will depend largely on the virtual environments you employ. We strongly recommend talking to IT experts like us, as we can help determine, or even offer, the strongest security based.
Myth No.2: My existing anti-malware doesn't interfere with my virtual operations
Performance issues can create security gaps that don't exist in your physical environment. Traditional endpoint security uses an agent-based model where each physical and virtual machine has a copy of the security program's agent on it. This agent communicates with the server while performing security tasks. This is fine for physical machines, but if you have 100 virtual machines running off of one main environment that has been infected with malware, you'll also have 100 instances of malware running on the machines.
This high level of duplication can cause massive performance degradation and waste tons of storage capacity. Therefore, you should make an effort to ensure that all of your systems including the main ones are without malware. This not only makes every system secure, but can also speed up overall operations.
Myth No.3: Virtual environments are inherently more secure than physical environments
Sadly, this just isn't always true. Virtualization is designed to allow software, including malware, to behave as it normally would, and malware writers will target any and all weak points in a business's network to accomplish their goals. An attacker who compromises one virtual machine and finds a way to jump to the hypervisor - the system that enables the virtualization - then has access to every virtual machine on that host.
Therefore, malware scanners on both the user and main systems would be a good idea. If it does happen to get on a system, the chances of it spreading are drastically reduced.
Myth No.4: Using non-persistent virtual machines effectively secures a network
In theory, any machine that encounters malware is wiped away and recreated cleanly. However, we are now seeing malware that is designed to survive teardown of individual machines by spreading across the virtual network. This allows it to return when new virtual machines are created.
Additionally, being too eager to create new machines on demand can result in virtual machine sprawl, which happens when virtual machines are created but then forgotten. This leads to an unmaintained virtual endpoint operating without your knowledge. Even if the rest of your virtual machines are secure, it's possible for one machine to eavesdrop on the traffic of another virtual machine, leading to privacy and security risks.
The best solution to this is to employ an IT manager who can track and maintain systems. Many IT partners offer a solution like this, so experts like us may be able to help ensure your systems are secure.
Myth No.5: Specialized virtual security programs are more or less the same
There are various approaches to virtualization security and your network will probably need a blend of available options. This all depends on what you're trying to protect.
A non-Web-connected server is going to have entirely different security needs than a virtual desktop of a server that manages customer information. Implementing one without the other simply just won't do in today's world, where attackers are set on getting their hands on your data.
Proper security is vital in making virtualization a critical component of your business IT infrastructure. Looking to learn more about virtualization and its components? Contact us today and see how we can help.
Published with permission from TechAdvisory.org. Source.
Topic Security
June 24th, 2014
Facebook offers Video Views Objective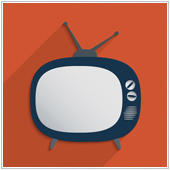 As Facebook continues to provide interactive ways for brands to engage with customers, businesses are increasingly turning to the social media platform to build a recognizable brand for both existing and future customers. Following Facebook's recent expansion of its video capabilities, businesses now have some new toys to play with, such as Video Views Objective. The question is: What does this new function have to offer and how will it help your business?
What is Video Views Objective?
Following the introduction of video metrics and Premium Video Ads, Facebook has now introduced expanded video capabilities, called Video Views Objective. This feature will enable businesses running video ads to choose video views as an objective for their campaigns. In short, this allows businesses to take advantage of two solutions to direct Facebook users to additional content. All businesses will be able to plan their campaigns using the traditional broadcast model of reach and frequency.
Video Views Objective (VVO) will be added to Facebook's Ads Create Tool, Power Editor, and its ads application-programming interface. Ads created using VVO will automatically be optimized to be shown to targeted Facebook users who are most likely to view videos across devices. This will allow businesses to take people on a deeper journey with their brand by encouraging them to take action right after they have watched a video, and sending them a targeted brand message later on.
How does this help businesses?
As mentioned earlier, you will be able to encourage those who have viewed your videos to view additional content with two new solutions. Firstly, businesses who work with a Facebook account representative can create audiences of people who have already watched their videos. Ads can be created for those specific groups to help move them from awareness to affinity and consideration of the brand's product or service.
A second way businesses can encourage increased engagement is by adding a call to action, which invites people to learn more and visit a specific destination, such as a page on their website, after viewing a video.
You can also gain more control over the number of people who will view your videos by utilizing reach and frequency buying. This will predictably manage audience sizes and the number of times your ads are shown to these audiences. Traditional broadcast ad campaigns are planned and bought by focusing on the number of people you can reach and how many times you can reach them. This helps align Facebook media delivery with the reach and frequency levels that deliver business results.
Facebook is a versatile tool in that it can be used to exhibit a business's core values, as well as enhance customer engagement and experience. Looking to learn more about Facebook for business? Call us today for a chat.
Published with permission from TechAdvisory.org. Source.
Topic Social Media - Facebook
June 17th, 2014
Utilizing business intelligence value
Business intelligence (BI) plays a vital role in most businesses. It helps identify and monitor business trends and facilitate decision making, as well as improve your strategic management processes. Isn't it time you made use of your company's resources and accessed valuable corporate data to improve your BI for the good of your company success?
5 ways to improve business intelligence value
1. Pump customer data into your analysis
Most companies are chasing after a 360 degree view of their customers, and while this seems like an elusive goal, it can be achieved. Take the first steps by integrating data from your CRM, accounting, and customer support systems into your BI dashboards and reports to allow analysis of customer growth, profitability, and lifetime value.
Understanding these KPIs can help you spot trends as well as identify opportunities to cross-sell or upsell. 2. Set up alerts and delivery Your business intelligence can instantly improve its standing and value with alerts and report delivery. Notifications, in the form of email alerts, are useful for managers to keep an eye on business operations without having to log into the BI system. The added perk here is that managers can stay on top of KPIs and new updates even when they're on the move as reports and dashboards can be emailed to them according to a set schedule. 3. Reassess your dashboards If it's been a while since your BI dashboards were first designed, try updating them with modern charts and stylish fonts. While this may seem unnecessary to some companies, attractive dashboards attract more users and you'll likely see an uptick in adoption after a dashboard refresh. 4. Deploy existing content on mobile devices By increasing your BI content's availability, you can quickly increase the number of users accessing it. A great way to do this is by deploying your dashboards and reports on mobile devices. This is especially useful for decision makers who travel frequently or need to be able to access KPIs from anywhere; after all it's easier for them to pull out a phone or tablet rather than drag out a laptop. Your BI system likely includes some way to make your existing BI content mobile. Allowing users to access BI the way they want can be a great way to boost your BI value. 5. Make it predictive While BI has traditionally been used to present historic data for manual analysis, now more than ever it's incorporating predictive analytics. By leveraging stored data from your BI system and applying predictive analytics, you can project future performance and make better business decisions based on more accurate forecasts.
Modern BI platforms come with many options, from multi-data source connectivity to mobile BI. It is up to you to leverage the full breadth of your BI software's capabilities to ensure that you're getting all the value it can deliver. Looking to learn more about business intelligence and its functions? Get in touch.
Published with permission from TechAdvisory.org. Source.
Topic Business Intelligence