Our integrated architecture enables the typical Star2Star customer to cut their phone bill up to 50%. Our customers save money in several ways:
Decreased monthly expense with minimal cash outlay
Pool phone lines across multiple locations to save money
Call bursting makes sure callers never get a busy signal
Incredibly low long distance rates
Competitive toll free and international rates
Free Unlimited Voice Mail that forwards to email
Free conferencing capabilities
Free interoffice calls
Low International Rates (click here for sample rates)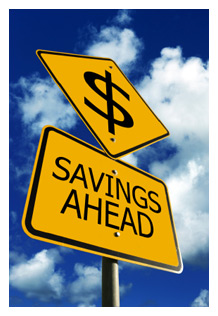 Even if your current phone system is still working, you can switch to Star2Star and realize positive cash flow from the very first month! Even better, by financing the equipment upgrade, you can usually save money, even after you factor in the cost of the lease payments.

Most of our competitors' products are designed to be more expensive than traditional telephone service. This is due in large part to their having to pay license fees and royalties that allow them to use other companies' technology. At Star2Star, we own our superior technology and we don't have to pay anyone to use it. The result: You get better phone service with better features at a better price. If your business has multiple locations, you'll save even more money thanks to a unique Star2Star feature called line pooling.

In the telephone world, a "line" is a circuit that is delivered to a customer. The circuits connect a customer's PBX system to a telephone company switch. If a customer will potentially need to handle 100 calls at any given time, then they'll need 100 circuits.

Star2Star VoIP "lines" are virtual circuits between a client's PBX and our call center. With Star2Star, clients order as many lines as they expect to need on a peak basis – for all of their business locations, combined. If your needs exceed the number of lines, we'll add extra circuits "on the fly" to handle seasonal or unexpected traffic increases.
For example, a large national retail chain recently converted to Star2Star. They have nearly 10,000 stores, and each store had a phone line. After the switch, they have 3,000 Star2Star lines. We ported over all of their phone numbers, so each store retained its existing local number for incoming calls. Their savings? In the millions of dollars per year. And they now have a far better, more integrated phone system than before.
Exact system pricing is complicated and depends on a wide range of variables. Fortunately, your Star2Star dealer has access to an online quote calculator, which allows him or her to provide you with an accurate quote based on a brief on-site interview. The first thing your dealer will need is your existing phone bill. So dig out the bill, call your local dealer, and take a long look at your phone bill – it might be the last one you ever see.
For a real-world example of Star2Star's outstanding savings, read this case study to learn how the Diocese of San Bernardino saves thousands of dollars each month with Star2Star.